Gmail SMS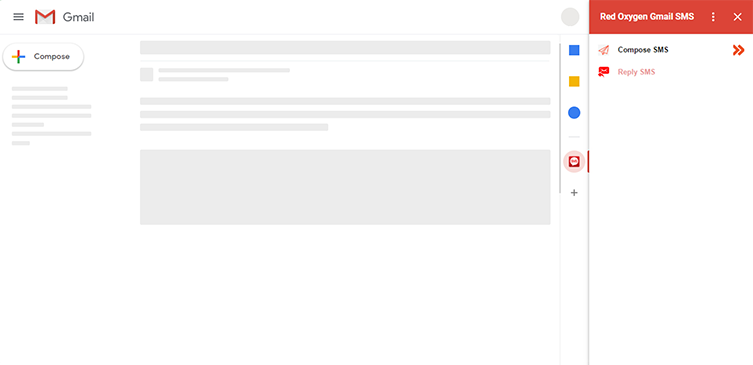 Send Texts From Gmail
Free Google Workplace Marketplace Add-on enables you to easily send and receive texts using the Gmail interface on PC, Mac or Android phone
Compose SMS/text messages just like emails, combining the ease of email with the efficiency of texting
Text message replies are delivered as emails to your Gmail inbox
Special Features
Send texts without changing tabs
Once installed a Red Oxygen SMS icon will appear on your Gmail user interface; sending texts is just a click away.
Outgoing and incoming text messages are stored in your Inbox and Sent Items folders, just like emails.
Connect with Your Contacts List
Send to any of your contacts with a saved mobile number, or add a new number on the fly to message other people.