SMS Chrome Extension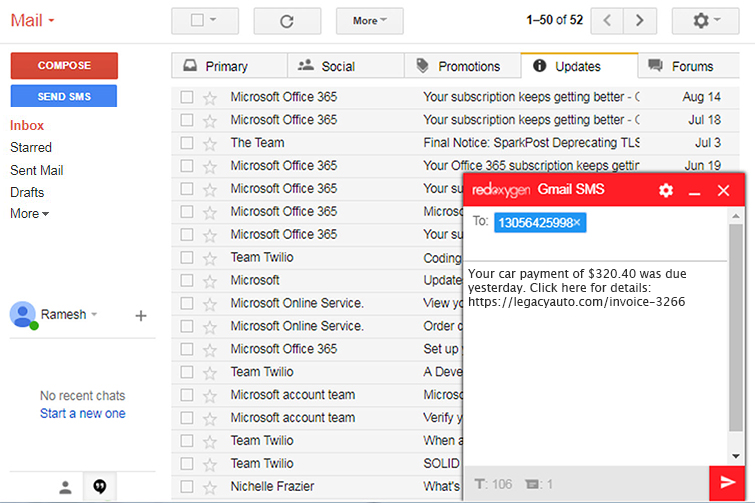 SMS for Google Chrome or Gmail
Great News! We have transitioned our Chrome Extension. Now you can send and receive SMS messages directly through Gmail with Gmail SMS or your Google Chrome Browser using Web SMS.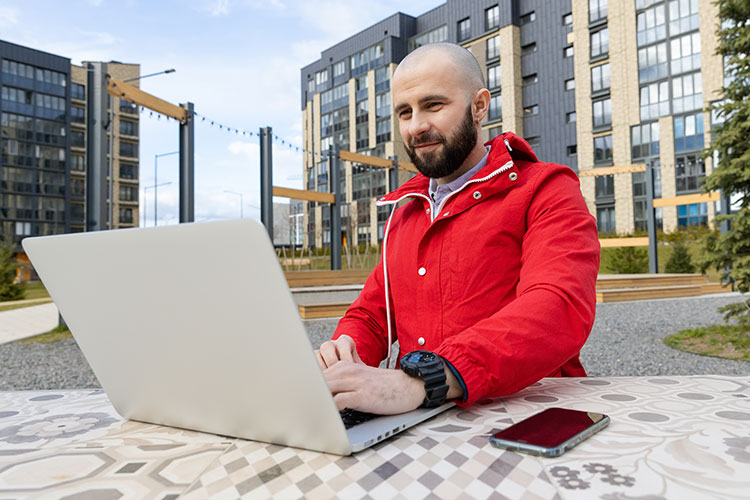 Gmail SMS Resources
To install Gmail SMS, first visit the G Suite Marketplace while you're logged into your Google account. Search for Red Oxygen Gmail SMS in the marketplace and click the install button. (There are a couple of different ways to access the add-ons, check out our guide for step by step instructions)
The next time you open your Gmail, a Red Oxygen icon will appear on the right-hand menu of your Gmail interface. If you don't see a right-hand side menu, look for an arrow on the right that gives you an option to show the side panel. Then log in to your Red Oxygen account or sign up for a free trial.
Special Features
Nobody's a stranger: Select recipients from your Google contacts list, create distribution lists by associating a label to a contact, or enter any phone number on the fly.
Easy organization: Keep your SMS messages organized in inbox or sent folders of your Gmail interface.
Stop repeating yourself: Just tack on a signature from your custom list of signatures, or use as a message template. No need to type the same thing over and over if its in your list of custom signatures/templates.
Set-up in a snap: Add the Google Marketplace add-on easily and quickly to start sending messages from your PC, Mac or through the Gmail app on your smartphone.
Reach to the ends of the earth (almost): Send SMS messages virtually anywhere in the world with any of Red Oxygen's solutions, we even support unicode.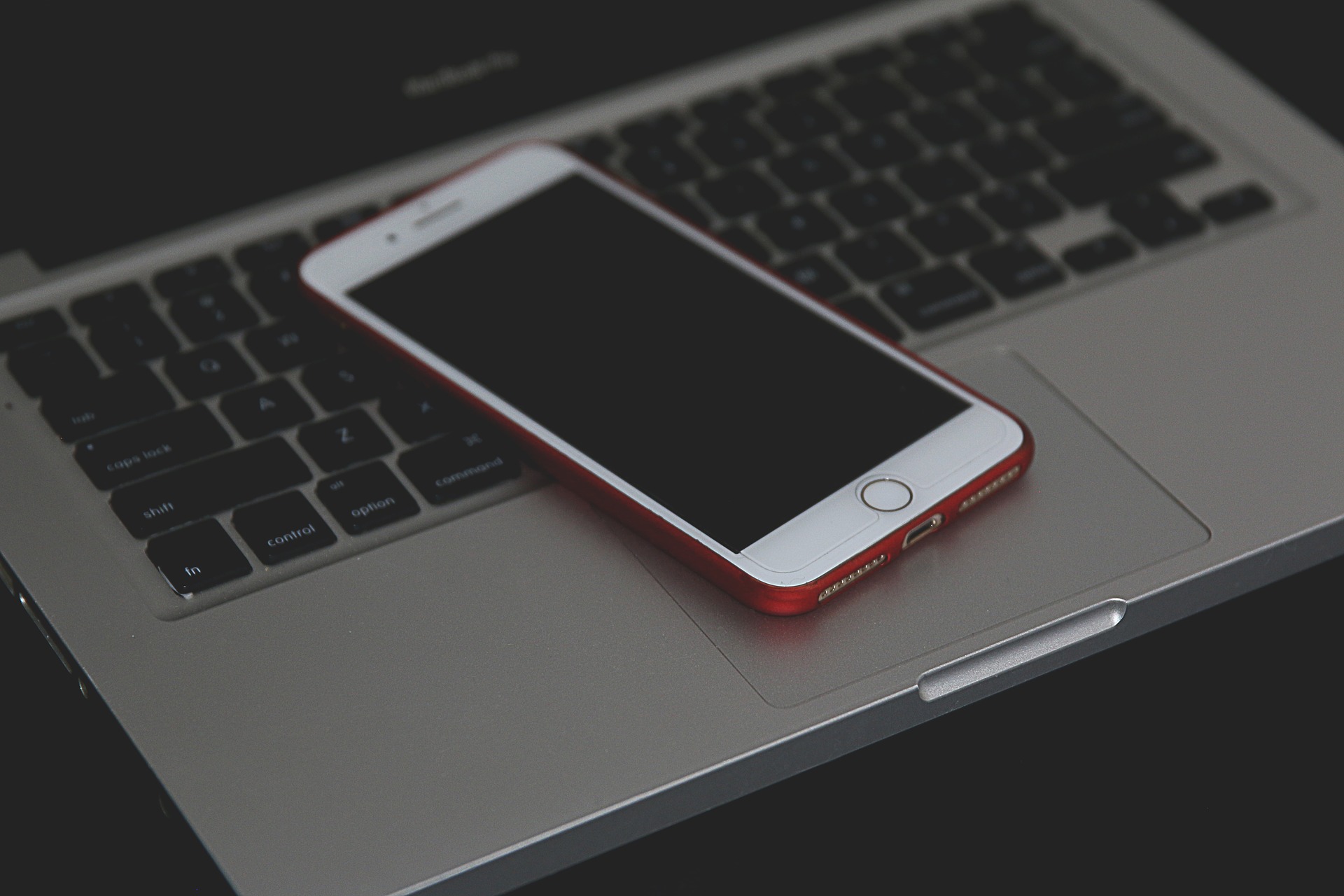 SMS for Google Chrome
With Red Oxygen's Web SMS solution, you can send and reply to business text messages using only our online portal. Red Oxygen's web portal lets you use SMS services without installing additional software and can be accessed from any device with internet connection.
Whether you need to send an emergency update while out of the office or keep your customers informed while your regular work computer is unavailable, you can use the web portal to send important information regardless of the device you're on.
Special Features
Organized SMS records: View a full report of your sent and received SMS messages from your browser inbox.
No installation required: Web SMS is browser-based, so no need to install additional software on your computer if you don't want to, send text messages to customers' phones directly from the web.
Contact lists: Use your contacts from your address books and create distribution lists for easy bulk messaging.
Streamline your messages: No need to type out the same message over and over, create templates that can be stored and accessed through the Web SMS interface.
Schedule and save time: Schedule one SMS to send on a certain day and time, or schedule all of your SMS texts for the week. Either way it will save you valuable time and brainpower.
SMS signatures: Add your personally designed signature to your SMS messages.