Web SMS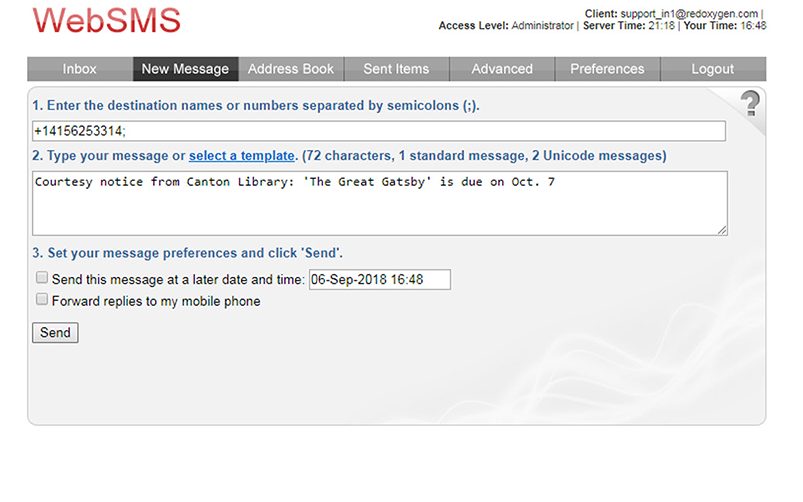 Send SMS From Any Internet Browser
Log into the Web SMS web portal from any device to send a message
Your messages will deliver to recipients' mobile devices as SMS
Replies will deliver to your email inbox or mobile phone, you choose (it's also stored in the Web SMS web portal)
Special Features
No Installation Required: Use your favorite internet browser from you computer or any mobile device
SMS Records: Archives of SMS you've sent and received are available in "Inbox" or "Sent Items".
SMS Signatures: Add custom signatures to SMS.
Scheduled SMS: Web SMS services enable you to queue up SMS to send at a specified future date and time. Your scheduled messages will be delivered even when your computer is off.
Address & Distribution Lists: Select contacts from an address book or distribution list.