A signature can be added to automatically be included in any message, similar to the signature in your email.
1. Open "Office SMS Options", shown as below.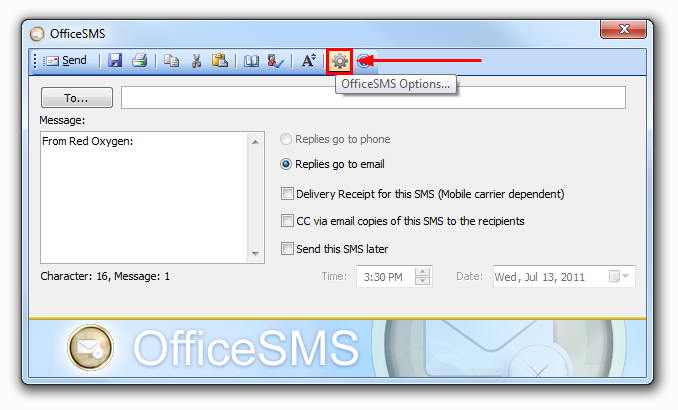 2. Click "Personal Settings" tab, and add your signature as indicated below.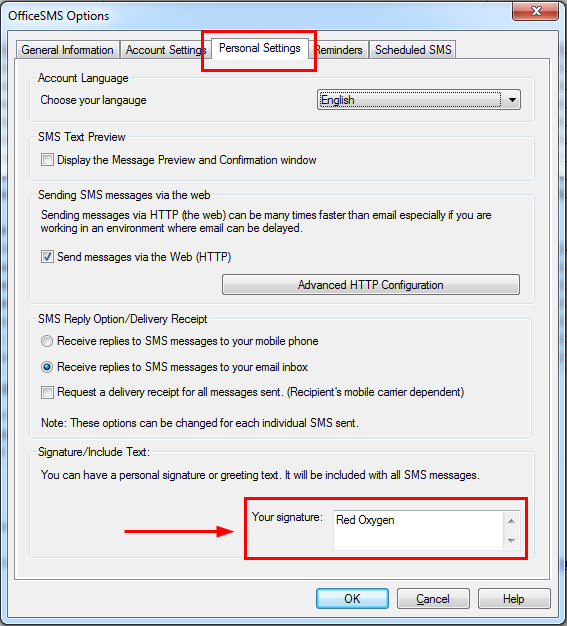 3. Click "OK" to save your settings.
4. Restart Office SMS.