Bulk SMS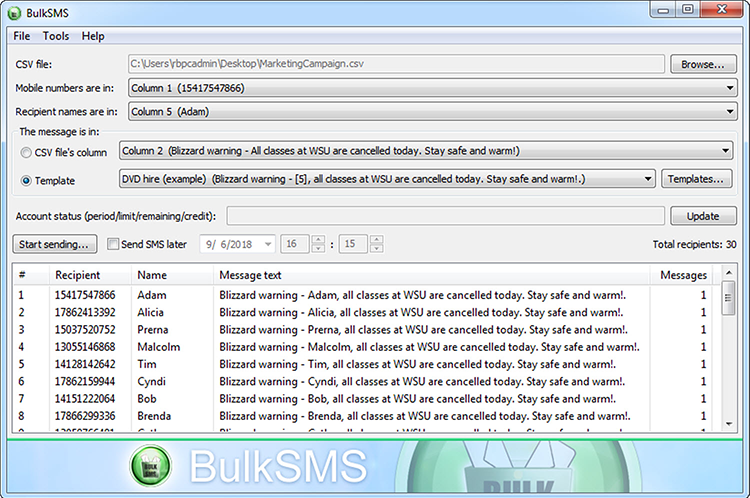 Send Hundreds Of Text Messages At Once From Your Computer
Import your contacts from any spreadsheet, then easily message individuals or distribution lists of hundreds
When message recipients text you back, their responses will be delivered as emails to your inbox
Personalize texts with mail merge to greet recipients by name or with other unique message content to ensure higher delivery rates
Special Features of Bulk SMS
Ensure Higher Delivery Rates: By personalizing your outgoing bulk messages with our mail merge feature, you minimize the appearance of duplicate content, thereby reducing the risk of any messages being blocked by the receiving carrier for violating their spam policies.
Import Contacts From Any Spreadsheet: Import full documents of contacts' data (e.g., first names, last names, mobile numbers, etc.) from any .csv/spreadsheet file – like Excel or Google Sheets.
Custom Message Templates: Create custom templates using mail merge-type fields to incorporate data from your selected distribution list personalizing your message with more than just the receiver's name. Use these templates over and over and save time.
Schedule Your Message: Send messages when you want, even when you're not around! Schedule your bulk message blasts to be delivered at specified future dates and times. Your scheduled messages are sent even if your computer is turned off.