SMS Gateway API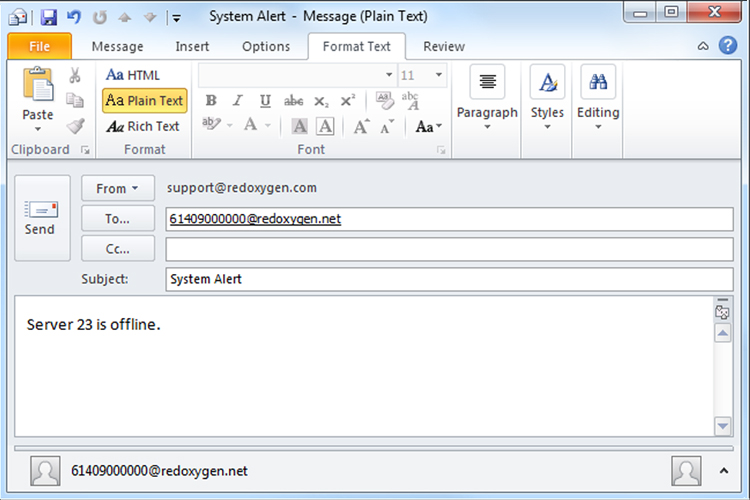 Let Our API Help You Connect
Send SMS using our SMS gateway API to leverage your company's existing communication infrastructure
Upload distribution lists and message hundreds of clients and colleagues at once
Schedule SMS to be sent at a later date and time (even if your computer is off)
Receive automated SMS alerts for any server events
SMS delivery to virtually every country through our international SMS gateway API
Special Features
Multiple Language Support: The SMS gateway API can be used with the programming languages C#, C++, Visual Basic, Java, Delphi, Java, Perl, and PHP.
No hardware needed: Please read our API documentation for detailed info on the API, as well as its CRM SMS integration capabilities.
Push Replies: SMS message replies can be pushed to your application via an XML post to a specified web service.
Flexible Authentication: Your account can be configured to automatically authenticate SMS messages based on an email address and IP address.
Platform Agnostic: The interfaces of the SMS gateway API support many platforms, such as Windows and UNIX.