WinSMS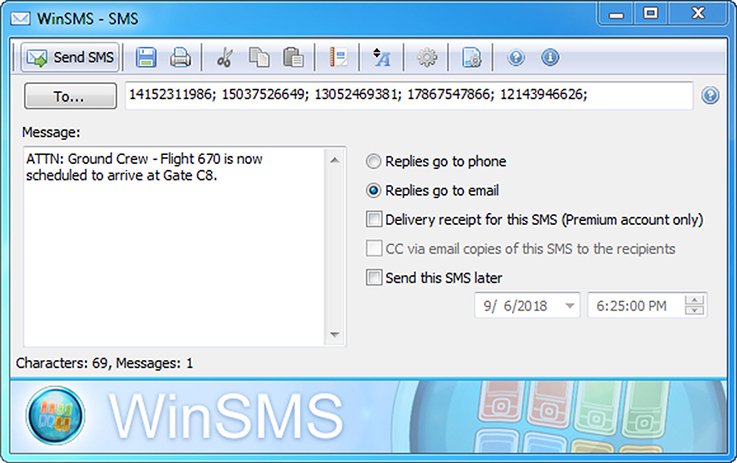 Send SMS From Windows
Use our Windows text messaging software to send messages to your contacts – one or many – selected from Windows Contacts or input manually. Text message replies from message recipients can be delivered to your inbox as email or mobile device as texts.
Special Features
Seamless Integration with Windows Software: Enables Windows text messaging from Windows 10, 8.1, 8, 7, Vista, and XP. It automatically launches when Windows boots.
Scheduled Text Messaging: Schedule text messages to send from Windows at future dates and times. Because your scheduled messages are stored on the Red Oxygen server, they are sent even if your computer is turned off.
Contact Manager Connectivity: Recipients of your text messages can be selected from Windows Contacts. You can opt to have copies of messages sent to recipients' email addresses.
Delivery Receipts: Receive confirmation that your text messages have been delivered.
Text Message Signatures: Just like an email, you can create a signature to let recipients know who the text message is from.