CalendarSMS provides an address book facility where you can store contact information that you may schedule SMS reminders periodically.
Contact information can be added manually or imported from a comma-separate value (CSV) file.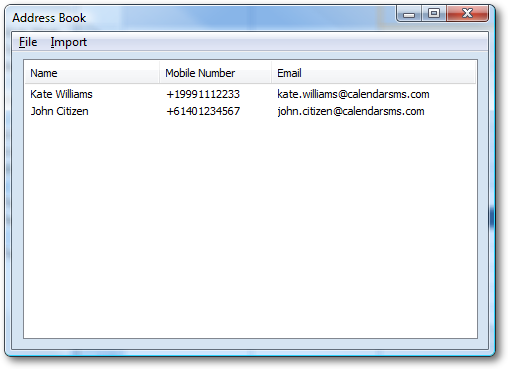 [NOTE]
Saving contact information is not mandatory as you can create appointments SMS reminders using mobile numbers only.
Manually creating a new contact information
Click on File→New Contact or Ctrl+N to display a blank contact form where you can enter your contact's name, mobile number and email address.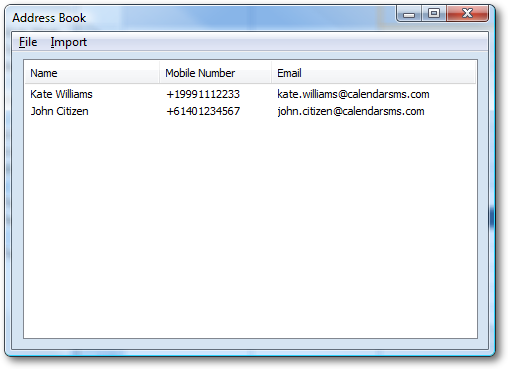 Importing contact information from a CSV file
1. Enter here the full path of the CSV file where your contact information will be imported from. Click "Browse…" to show you a window where you can navigate on your file system to find the CSV file.
2. Click the check box if your CSV file contains column headers.
3. Enter the column mapping on the fields required.
[NOTE]
It is important that the mapping is entered correctly; otherwise, your contact information will not be imported successfully.