You can request a new installation code right from your Office SMS interface.
1. Open Office SMS, and click as indicated to open "Office SMS Options"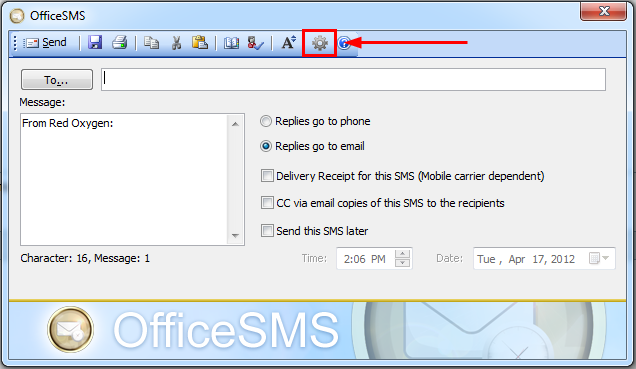 2. Go to "Account Settings" and click "Account Management", make sure your Account ID and email address are correct.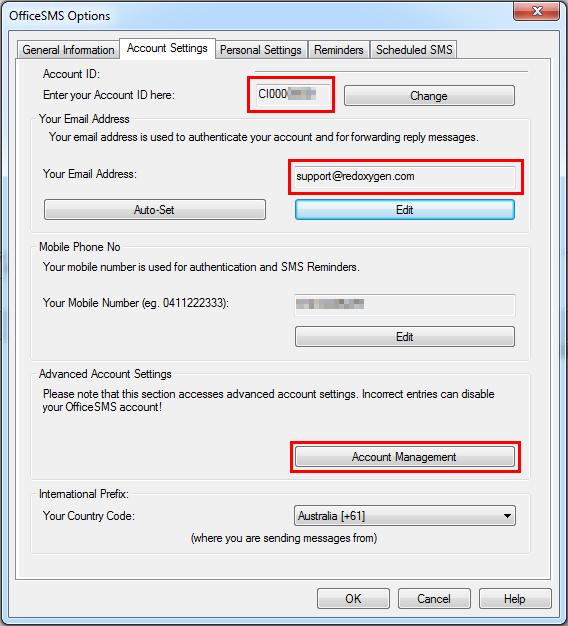 3. Click "Create or update new Office SMS account on server"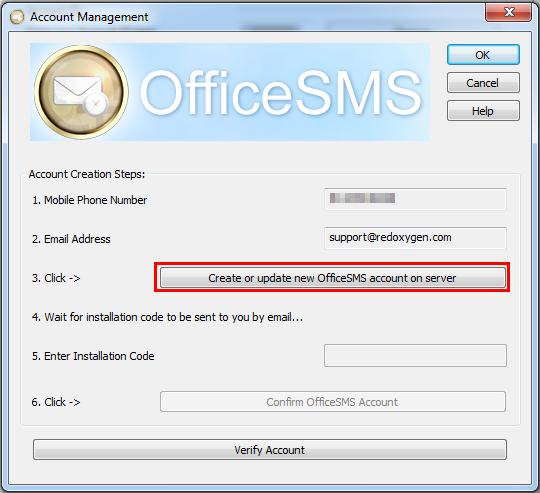 4. An install code is sending to your email, click "OK"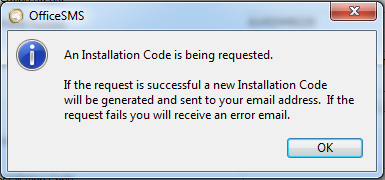 5. Then you need to enter your new installation like below, if you don't have it, please wait a few minutes. After a while, if you still don't get it, please contact support@redoxygen.com, give your details to our supports, they will help you find one in our system. But they can't help you generate one, so please make sure you click "Create or update new Office SMS account on server" to apply an installation code.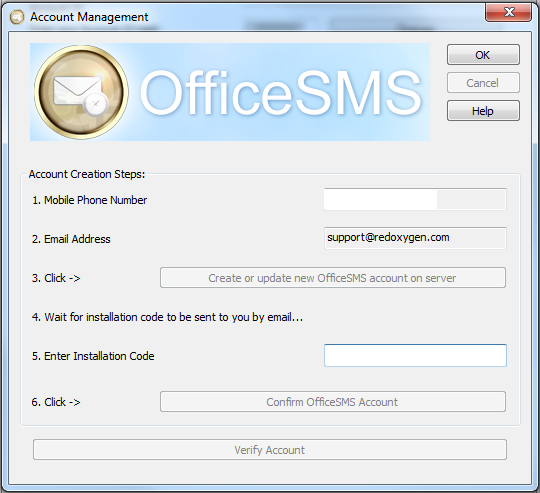 6. After a while, check your inbox. If it's not in there, please check junk mails.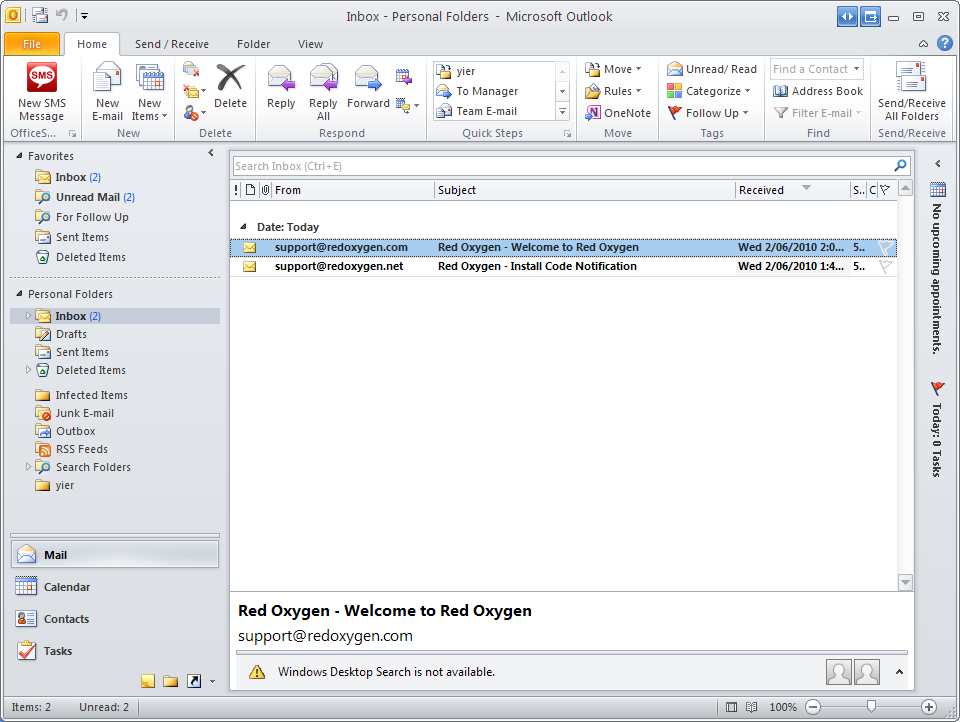 7. Open "Install code Notification" and enter your install code in Step 4.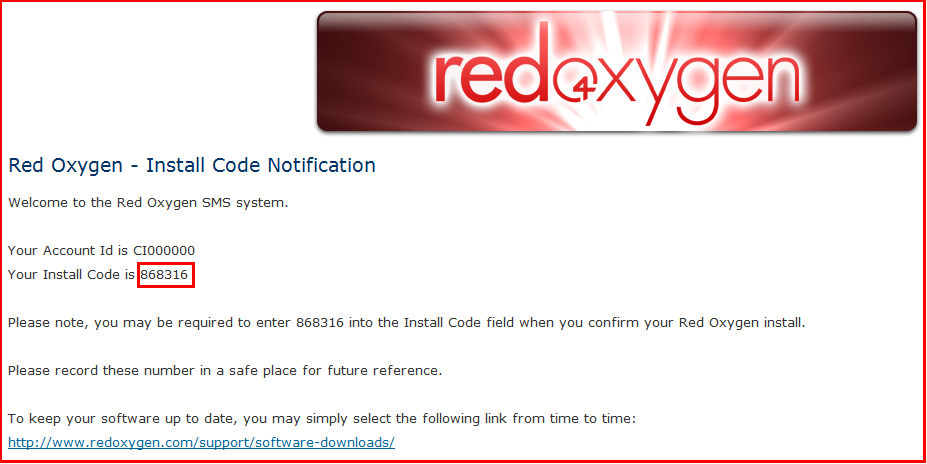 8. After entering installation code (can't be pasted), click "Confirm Office SMS Account"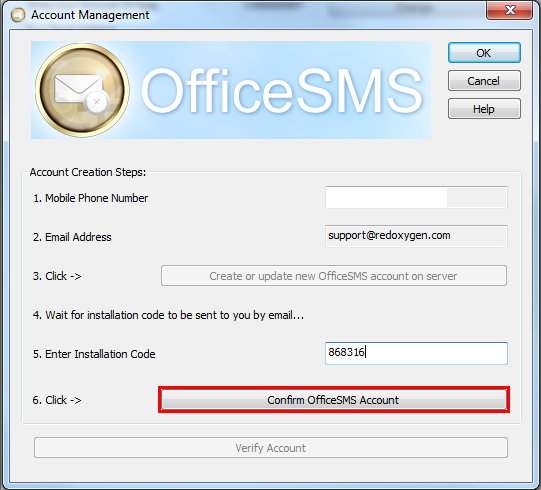 9. Click "OK", if your account creation is completed successfully.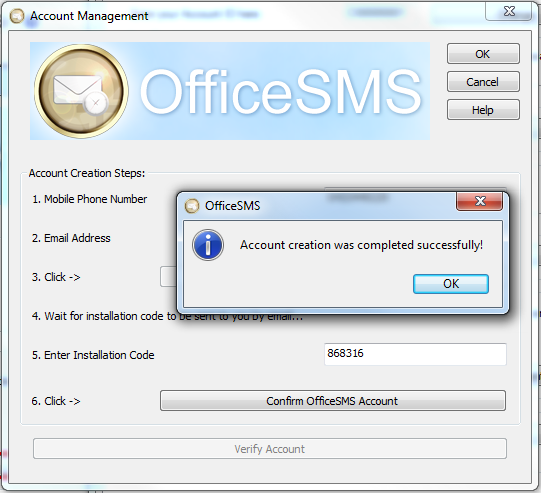 10. Click "Verify Account", then click "OK" when your account is verified successfully.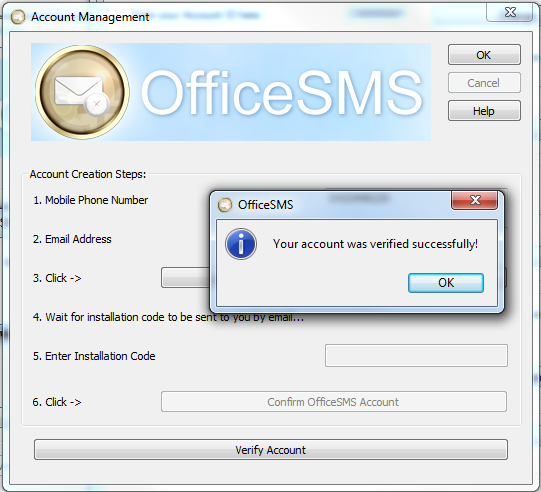 11. Click "OK" as indicated.