Web Administrator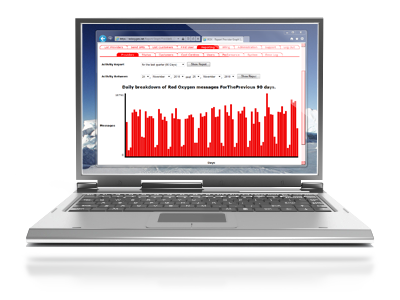 Making Data Simple
The Web Administrator allows you to manage your account: 
Text message reports
Cost centers
Manage users
Configure authentication settings
Purchase credits
View invoices
Special Features
Powerful Reporting: Graphical and table-based reports can be generated for individuals or groups of users, known as "Cost Centers". For a given period, it is possible to see how many SMS have been sent, who the messages have been sent to and a number of other useful metrics.
User Creation and Management: The Web Administrator supports multiple levels of access within a customer's account. For administrators with sufficient access, there are tools to create and manipulate user accounts such as setting a user's daily text message limit.
User Usage Control: You can manage how many text messages a user sends within a 24-hour period.
Billing: Your invoice can show usage pertaining to individual users or cost centers.
Buy Credits: Purchase credits 24/7 with instant activation.
User Guides: