Calendar SMS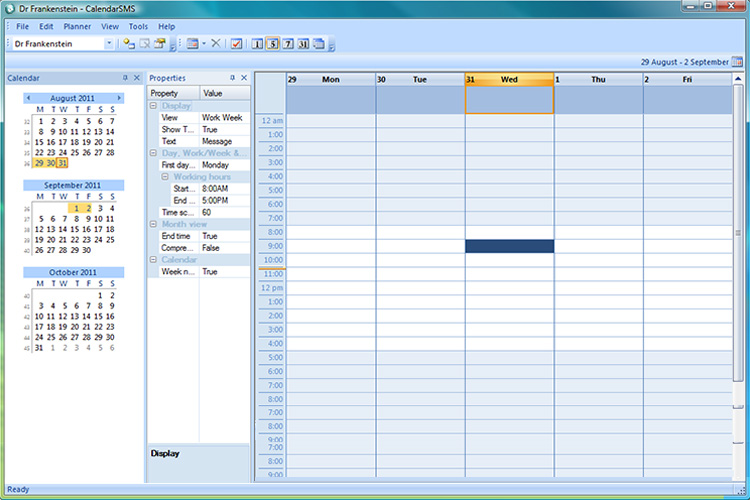 Send Texts from Your Calendar
Send automated SMS notices for events with our Calendar SMS software. With an intuitive UI reminiscent of Microsoft Outlook's calendar, you simply input events (along with a message) into the calendar, then SMS will be automatically delivered to the mobile devices of specified recipients at the selected times (even if your computer is off).
Save money and staff time by automating event reminders. If even one person is prevented from forgetting an important date or appointment, Calendar SMS pays for itself.
Use Cases
Bill Reminders
Keep clients informed when their payment is due…and never forget to pay your bills on time.
Event Reminders
Endear yourself to clients and colleagues with an easy, but thoughtful gesture on their birthday, anniversary, or any other memorable event.
How Else Is Calendar SMS Used...
Special Offers
Keep clients apprised about your company's latest special deals and important announcements.
Recurrent Reminders
Send your staff meeting reminders, so no one forgets. Let clients know it's time again for their appointment or check-up or send them 24-hour appointment notices. Set recurring reminders daily, weekly, monthly or annually.