Outlook Mobile Service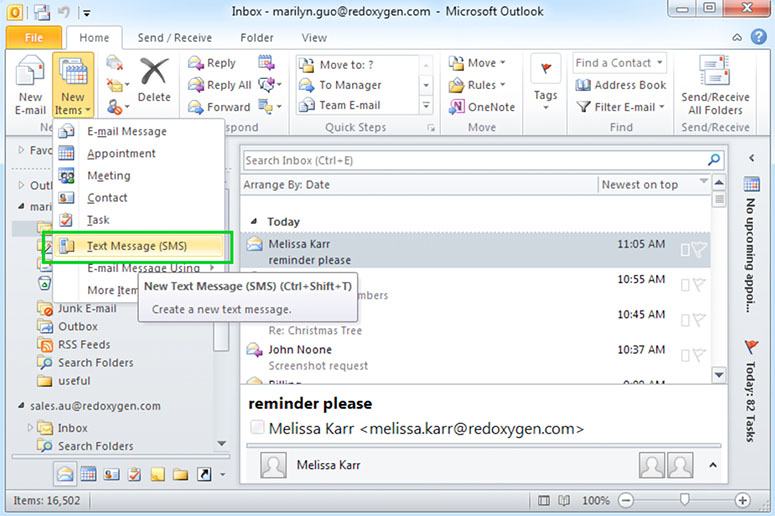 Send SMS From Outlook
Send SMS using Outlook 2010, 2007 or SharePoint
No download necessary.
Send text messages from your computer as easily as sending an email.
When recipients reply back, their messages are delivered to your Outlook inbox as email.
A Microsoft-recommended third-party service provider.
Note: If you're running other versions of Outlook, you might be interested in Office SMS.
Convenient Features for Efficient Texting
As a Red Oxygen product, Outlook Mobile Service offers a wide range of powerful features, including:

Contact List Connectivity
Pick SMS message recipients from your Global Address List, contacts tab, or distribution list.

Outlook Integration
You'll find copies of your texts in your inbox and sent items folders, just like your emails.

Scheduled Texts
Specify a future time to send your SMS. Outlook Mobile Services can also send reminders.

Custom SMS Signatures
Personalize messages with a signature, so people will know who's messaging them.

24/7 Global Support
Chat with us live or send a support ticket—A real person will reply.

Unlimited Users
New staff members? No worries, add them to your account at no extra cost.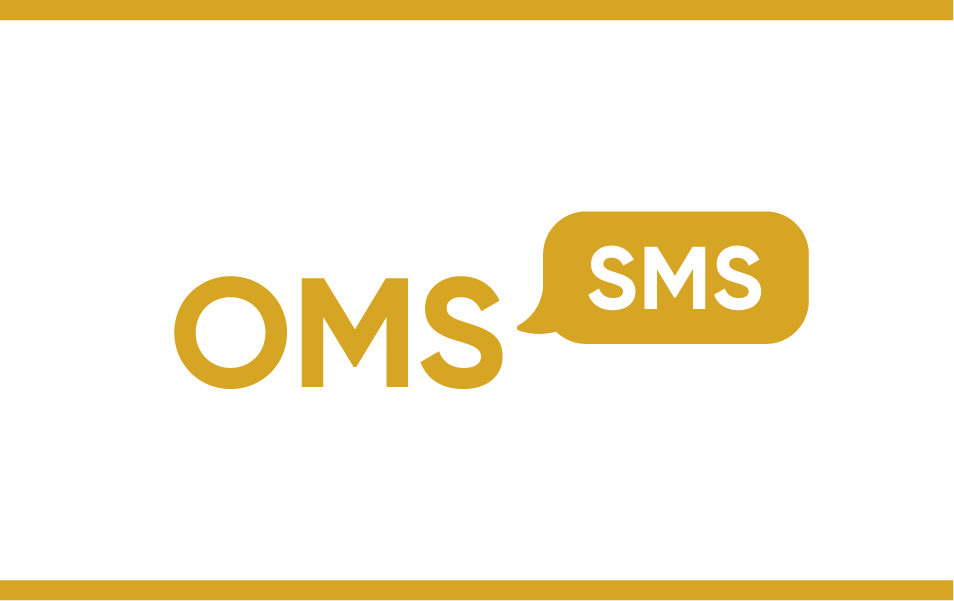 OMS SMS Resources
For Microsoft Outlook 2010,  2007 or SharePoint (Windows)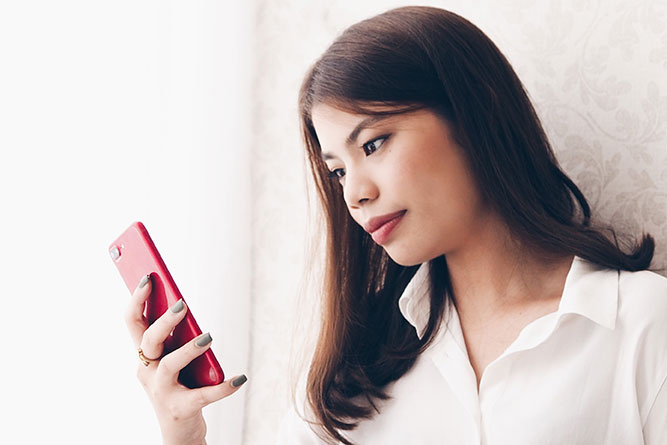 Microsoft Office Outlook Mobile Service for Outlook 2007 and 2010 or Sharepoint
Red Oxygen's Outlook Mobile Service enables you to send and receive texts from Outlook 2007, Outlook 2010 and Microsoft SharePoint. If you have Microsoft Office 365, Outlook 2019, 2016, 2013, please use the Office SMS service.
Get Started With Sending Texts From Outlook for Free
It's easy to try our Outlook Mobile Service and start using it in your daily operations. Follow these three steps:
Create a 15-day, commitment-free trial account that includes 25 text messaging credits when signing up with a business domain email.
Activate the Outlook Mobile Service and send text messages using its built-in SMS features.
Upgrade to a paid account by choosing a price plan and making a purchase.
How to Send SMS From Outlook Email
The Outlook Mobile Service makes it simple to send and receive SMS messages from Outlook. Learn more about SMS communication through Outlook Mobile Service:
Send:

 

Choose recipients from your Outlook contact list and send them mobile SMS messages from your computer.
Receive:

 

If a recipient replies to your message, it will appear as an email in your Outlook inbox.
Organize:

 

Sort replies into your Outlook folders like you would with your email messages. Texts you send will have copies in your sent items folder.