If you want to send a message to a large number of people, using an SMS Gateway may be the perfect solution to get your marketing heard.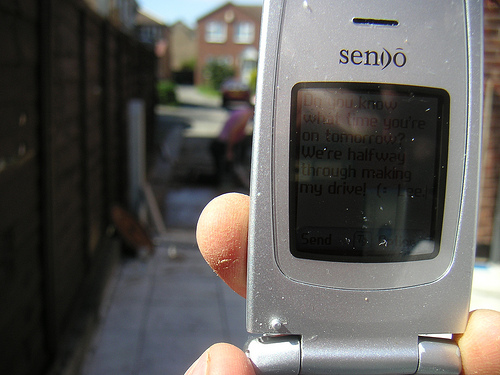 The majority of people these days own a mobile phone, and check them regularly for calls and messages.
Wouldn't it be great if you could access this huge reserve of marketing potential? Well, now you can, with an SMS Gateway. Using a Bulk SMS gateway provider such as Red oxygen will enable you to target specific consumer groups, and send them your message, to really get your voice out there. You will be able to contact people wherever they are, which would be great for getting the message to the masses.
So promote your services and your business today, and get in contact with a company such as Red Oxygen, who will guide you through the processes which you need to go through in order to use this system; you'll be thrilled with what you can achieve!
Getting Interactive
SMS Gateway is the perfect way to get your target audience to engage with your business or product, as once they receive the initial marketing text message, they will often want to find out more – once you have their interest, you can give them extra information with things such as the opportunity to text back.
Then you can engage them even more with your marketing, by gaining more contact details, and thus generating a closer relationship between the individual and the business or product. Things such as competitions, freebies etc. will enforce this bond, and can be easily marketed through an SMS Gateway.
So what are you waiting for? There are so many marketing opportunities out there for your business, and using text messaging for this is the perfect way to contact potential and existing customers on a more personal level. And in this economy, you certainly can't afford to miss out on these possibilities.