SMS Chrome Extension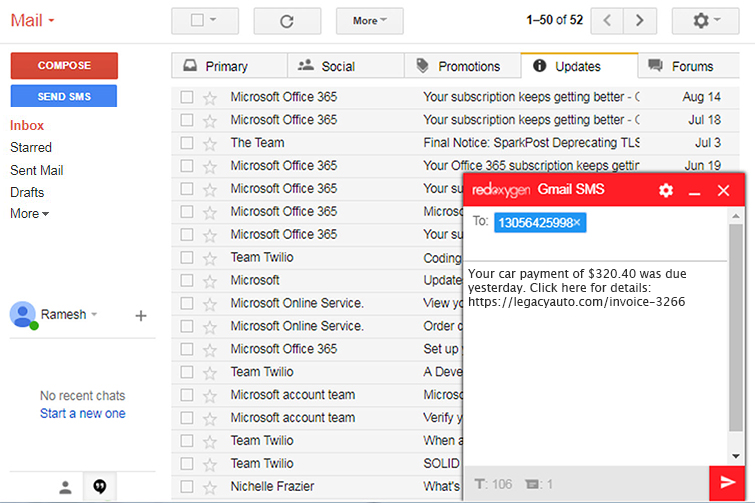 Email to SMS Extension for Chrome
Send and receive SMS messages through Gmail on your PC, using this email to SMS extension for Chrome. Add a prominent "Send SMS" button directly into your Gmail user interface.
(Update: Great news! This product has been upgraded to work on all web browsers. Please visit this page instead for full details about the improved version of this Gmail to SMS product.)
Special Features
Seamless Google Chrome Integration: This email to SMS extension for Chrome embeds a "Send SMS" button into the Gmail UI when using Chrome, making it easy to compose new SMS messages. Gmail stores your outgoing and incoming SMS just like emails, in your Inbox and Sent Items folders.
Google Contacts List Connectivity: Message any of your Google Contacts whose numbers are saved. Choose name(s) from your Google address book or input the phone numbers of other people to message.
Signatures: Add custom message signatures to the SMS Chrome extension messages, so recipients know who the SMS are from.