Customized Sender ID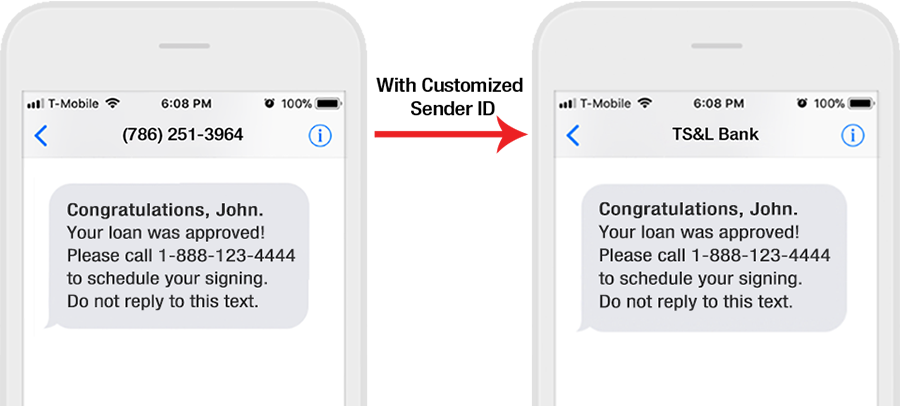 Brand Your Outgoing SMS Messages
Replace the sender numbers displayed on receiving devices with up to 11 characters of your choosing (e.g., your business name).
SMS SENDER ID ADVANTAGES
Tailor your originator address for individual campaigns
Heightens brand awareness and marketing
Instantly-recognizable sender
Note: This feature is only one-way messaging, meaning the recipients of your SMS cannot reply to those messages.
Customized sender IDs aren't available in all countries.
Contact our sales team for pricing and availability.