A2P (application to person) SMS regulations have recently had an onslaught of changes coming in rapid succession, making compliance an uphill battle for companies that think they can do this without implementing some new technology to their infrastructure. Enter AI. Yes, artificial intelligence. It's already saturating the SMS market when it comes to chatbots and predictive text, but Red Oxygen plans to take it into the compliance realm. 
With our CTO, Tim Hunt, weighing in on his goals and vision for our future use of AI, we thought we'd give you a glimpse of what's to come for Red Oxygen.

Registration Compliance
Compliance is all about who's sending and what they're sending. Registering with The Campaign Registry in the U.S. or with ACMA regarding Sender I.D. in Australia is just the tip of the iceberg. As countries add more and more regulations the complexities could get overwhelming, but AI can help us keep things like this straight:
Currently Registered Campaigns: With AI, it'll be much faster to locate messages being transmitted that don't match the sender's registered campaigns. The customer will be alerted of the discrepancies so they can modify their message and continue sending. This will keep more important messages from being blocked.
Newly Required Campaigns: Not only will it be able to flag messages that aren't matching the registered version, it will alert Red Oxygen to reach out to customers that might need to add an additional campaign to the registries.
Message Compliance: Finding and eradicating SMS that break the spam and scam legislation that Red Oxygen enforces, will help us eliminate the bad players. Even if the customer's been approved with seemingly legit messages, they might still try to send messages that are of the spamming variety. We can put a stop to it before they can scam anything from anyone.
Sender and Recipient Security: Compliance and security go hand in hand. Sending sensitive information via SMS is not best practice, as it puts personal identification at risk. Being able to identify words or phrases that might be violating this security can help keep us all safe.
Business Use-Case
Not only will AI give us oversight on messages getting sent through our channels, it can also give us insight on customer use-cases allowing opportunity for sales growth:
Upselling Opportunities: AI can follow trends of questions and replies that are commonly asked or answered. This could give us the ability to offer that information to our customers about their customers. They can upsell to their customers and Red Oxygen could do the same.
Industry Identification: Almost all business sectors can benefit from using SMS. AI can give us indications of industries that are finding success with SMS as well as industries that we, Red Oxygen, could be selling to more diligently, be it an undersold industry or gaps in customer type. Opening up new sales channels.
Automated Message Routing: With Red Oxygen's message routing redundancy that's already in place, adding a layer of AI decision making speed will ensure messages will be rerouted when or if a carrier's unable to handle the traffic.
Additional Customer Offerings
With all of the business benefits of implementing AI into our infrastructure, it can also be used to offer customers more features, and everyone likes more features…more, more, more, even if they don't use them all.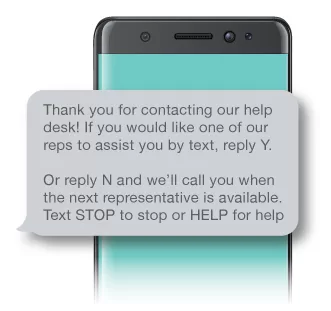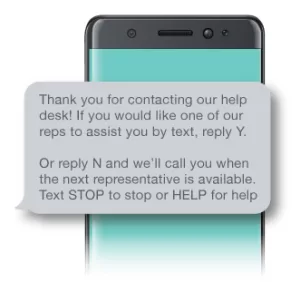 Content Guidance: As customers are composing their SMS, artificial intelligence can guide the author and make suggestions if the message appears to be violating relevant regulations or laws. Helping the customer get the message right the first time around.
Automated Opt-In and Opt-Out: AI can streamline the process of obtaining consent for SMS receipt without the customer having to even think about it. By automating opt-in and opt-out requests, we can help businesses stay compliant.
Read the Room Capabilities: AI can give insight on how the customer's incoming messages were intended by the sender. Replies giving off negative sentiment may spur suggestions on how to defuse the situation and help improve their SMS communication strategies.
Incorporating AI into business SMS applications can not only enhance efficiency and customer experience but also ensure that companies remain compliant with relevant regulations even as they change on a whim. Though, it's essential to develop and implement AI solutions that respect data privacy and integrity.
To learn about our timing to roll-out some of these features or partnering with us please contact Sales.