Business SMS billing and compliance is complicated,
an MSP can help.
With recent SMS application-to-person (A2P) rules and regulations giving companies whiplash by adding fees, removing fees, changing fees…and dates, campaign registration updates, etc…too many to list even, now is the time to be looking for an SMS billing and compliance managed service provider (MSP).
What is a managed service provider?
Simply put, a managed service provider (MSP) is a 3rd-party service that typically makes your life a bit easier by keeping on top of a defined set of duties so you don't have to. Often this is securing networks and infrastructures, offering support and administration of data storage or data collection…but could be as simple as tracking employee hours. It all depends on what you need someone else to focus on so you can focus on your business, and if you believe it's worth the additional dollars to make sure you have someone that knows what they're doing.
I do my own billing, why do I need an MSP for my SMS billing?
An MSP for SMS billing pulls data from all of the sources, and combines them into one itemized invoice so you don't have to. Ensuring all fees are accounted for and associated to the appropriate customer accounts when invoices need to be generated. Thus giving you the opportunity to make sure you're recouping all fees from your customers. Including, but not limited to fees from:
SMS Provider
• SMS credits (per usage or monthly bundles)
• Knowing how many credits are in a customer plan and billing for overages.
• Call forwarding minutes
• Dedicated line fees
Carriers
• Monthly surcharges from carriers (per message)
• Vetting fees for new campaigns
The Campaign Registry (if sending in or out of the U.S.)
• One time brand fees from The Campaign Registry (TCR)
• Monthly campaign fees from TCR
• Additional vetting fees
My customers aren't spammers, why do I need an MSP for SMS compliance?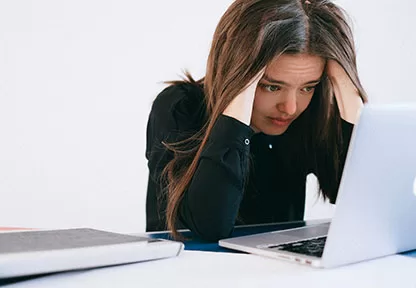 In most cases, it's not only what they send, it's that they are sending it at all. Different types of codes (phone numbers) have different registration processes just to be able to send one message, no matter what it says. 
So, not only registration processing and updating, but do you have time to study and understand the SMS ecosystem, fees, regulations, and stiff fines deter
mined by carrier or country basis? In the U.S. alone, rules and regulations, threats of fines and fee structures change on the daily. And, so much of it is sitting on the shoulders of the SMB SaaS companies integrating SMS capabilities into their software. You should be focusing on the core functions of your business or software, let someone else deal with the outlying SMS data.
Why would SMS billing and compliance be managed by the same MSP?
The registration process required to stay compliant is time consuming, do you have the extra man hours to make sure registrations are processed, and if not approved, resubmitted? Along with time, registration often incurs fees, many of them recurring, so if the billing hand knows what the compliance hand is doing it can keep up with the checks and balances for fees being charged and invoices being sent. Bonus: The compliance MSP takes on the responsibility of guiding your customers to avoid fines that would also be tied to billing. 
Why should Red Oxygen be my MSP?
We've been doing this for decades, we know the ins and outs of SMS compliance and have been registering customer numbers since the day it was mandated. We know how time consuming registering just one customer account, let alone your whole customer base, and have processes and automations in place to make sure it can happen as quickly as currently possible, and that any new requirements are updated for each account.
Our billing engine was designed to provide MSP services even before compliance and registration became the topic of the hour. Our billing engine allows you to send the invoices under your own branded portal or Red Oxygen can supply you with the data so you can add it to your invoices with the click of a button (or two). And if you want to be hands off, we can send and collect and even have a profit sharing contract with you on file if you have multiple customers.
Contact Red Oxygen's helpful sales team for a free demo.