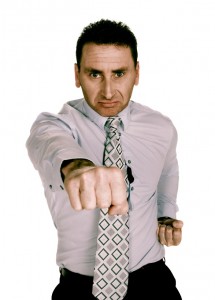 Today maybe the first day you've ever heard of Red Oxygen. Why's that? Well, SMS marketing is a relatively new concept in the U.S. thanks to the rise of new cell phone technology and the growing popularity of text messaging, but also because Red Oxygen doesn't cold call or push to get people into the door.
"If you aren't interested in reaching people via text messaging, people come to us because they know they are missing people trying to communicate via older methods, such mail and voice. 75% of email is junk, so it's no longer the preferred communication for alerts when an instance response is required" says Kassandra Macdade, marketing manager at Red Oxygen. "We want customers who need to reach people in an emergency situation or, for example, small doctor's offices that need to remind people about appointment. Those are the customers we want." You'll never be pushed to purchase our service or be pushed to stay. So, why not call and talk to a representative to see how sending SMS messages could benefit your business?
For more information on Red Oxygen, visit our homepage and click Live Assistance.