Not long ago, my travels took me to small diner in Somerset, Pennsylvania where I received excellent service and a fantastic breakfast.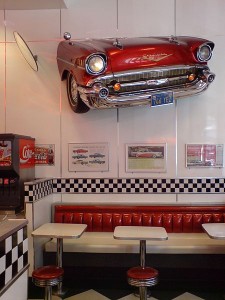 It was possibly one of the best places in America to benefit from SMS marketing. How? If given the opportunity to review the restaurant via text message, I would've instantly sent the company great information they could use to increase search engine optimization (SEO).
The world revolves around customer reviews. If the diner set up a SMS account and put up signs on menus and on the walls that say, "How did you like your visit? We care about your experience. Text 703-555-0179 with the following rating and a short response and receive $5 off your next breakfast:
5-stars: Fantastic!
4-stars: Not bad
3-stars: Average
2-stars: Not great
1-star: Terrible"
This increases your user data and customer communication by threefold. You could copy and use these responses on your webpage. Keep the data and see how many people responded to certain things. You could even send an instant message back asking if they want to continue to receive messages from your company, then you have a solid base of customers to contact.
Point being, SMS mobile marketing is only as good as the planning and implementation of the product. Test it out! Let us know how it goes. If you have questions on how best to use SMS in your marketing strategy or have a good tip to share with other Red Oxygen users, contact Angie Castillo.