We posted a photo on social media and asked our followers to guess what it was. To our surprise, we didn't get any correct answers! So we decided to post more information on the teleprinter and what it did for long distance communication.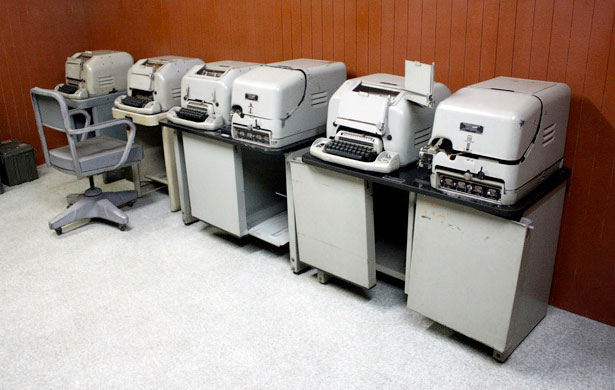 Before text messages there was telex. The telex network was a network of teleprinters (which are essentially typewriters connected to a telephone line). The network was created with the purpose of sending text-based messages across long distances. Telex replaced the telegram.
This was the first common medium for international record communications using operating criteria as specified by the International Telecommunication Union.
It was massively popular for long distance communication. In fact, in 1958 Western Union started to build a telex network in the United States. Twenty years later and it was the most popular form of communication in the world.
The use of this technology has significantly declined since email, fax, and text messages were invented. But there are still some teleprinters in operation today.
For more information about the telex machine, click here. 
Subscribe to our blog for more company news, SMS industry insight, and SMS small business ideas. Or follow us on Facebook and Twitter for instant notifications.