For the past year we've been bringing you our favorite text messages on Friday. So, without further adieu… here's the funniest text of the week!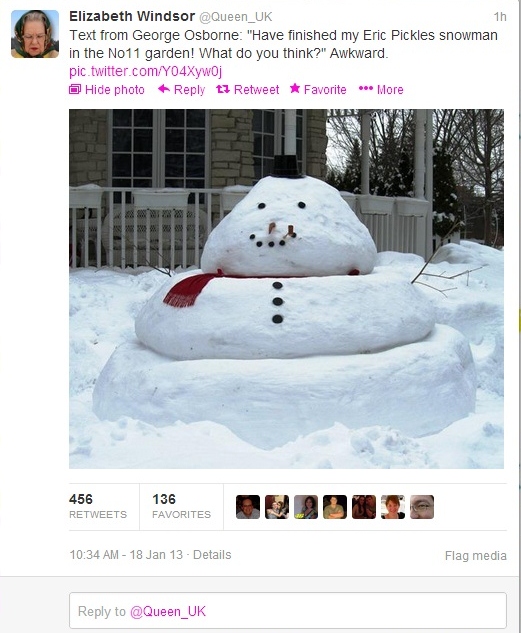 Maybe this isn't really The Queen of England. But it's snowing in London and this picture is hilarious! Nice one, Queeny.
For more funny texts and Twitter posts, follow us at @Red_Oxygen_SMS.