While the world of consumer technology is frequently changing, cell phones and smartphones have stayed a constant in the past decade. You can leverage their popularity by incorporating SMS marketing into your business.
What Is SMS Marketing?
Also known as text message marketing, SMS message marketing uses SMS text messages to share promotions, alerts, notifications and other advertisements. The customer opts in to receiving text messages from the business, and they can opt out at any time. With modern text marketing platforms, you can use SMS marketing software to create SMS messages with basic technical knowledge.
Why SMS Marketing? 10 Reasons to Consider This Method
In the age of smartphones, text message marketing will serve as a powerful tool for your business. Consider these 10 advantages of using an SMS messaging platform in your marketing.
1. The Statistics Don't Lie
These statistics surrounding SMS marketing show how many customers you can reach and what you can do with text message marketing channels:
According to the Pew Research Center, 96% of Americans own a cell phone, with 81% of Americans owning smartphones. Both types of phones take SMS messages, maximizing your audience among mobile phone owners.
Research firm Gartner found that marketers who use SMS have better abilities to leverage mobile in their marketing. They have a 79% higher chance of leveraging more mobile tactics than marketers who don't use SMS.
AT&T found that customers read 90% of text messages within three seconds, which means that you can get news or promotions out to your audience quickly using SMS.
2. Your Messages Go Right to the Consumer
SMS messages appear as direct notifications on the recipient's phone, giving them higher exposure to your customers than channels such as email. Text messages can't be automatically parsed into a folder structure like email platforms, giving text messages a higher view potential than email.
3. There's a Promising Return on Investment
The impulsive nature of text messages results in a promising return on investment (ROI). SMS messages' high read and response rates will help you get more results out of the time and money you spend on text message marketing.
4. You Can Target a Precise Audience
Since text message marketing has an opt-in model, you'll know that your texts will reach customers with an interest in your product or service. After you target your audience for your SMS sign-up page, you can rest assured that your messages will reach a receptive part of that audience. You can also use audience data from your text message marketing to home in on audiences for your other marketing channels.
5. You Can Choose From Multiple Approaches
Just like email and similar marketing channels, SMS marketing will allow you to implement multiple strategies and define different key performance indicators (KPIs). Examples of text message marketing strategies include: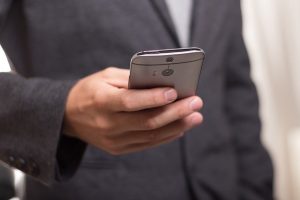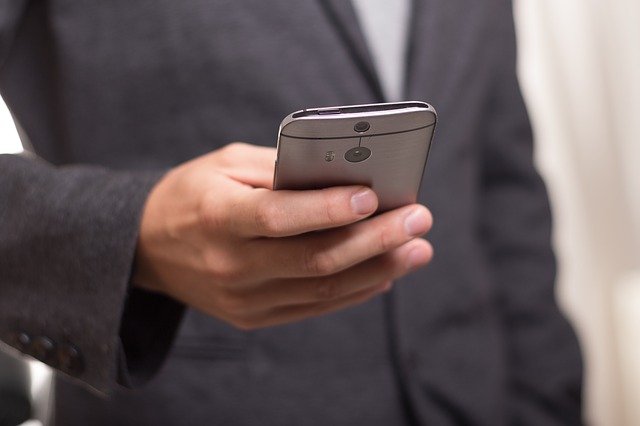 Promotions: Texts make a perfect delivery system for exclusive discount codes and timed promotions.
Contests: Encourage customers to sign up for your text messages by entering them into a contest if they opt-in.
News and updates: Brief text announcements and updates on your products and services will keep your customers in the know while respecting their time.
6. Customers Want to Receive Your Texts
As a permission-based marketing model, SMS marketing reaches an incredibly receptive audience. Your customers will opt into the texts that they receive, so they expect and welcome communication from your brand. Compared to marketing approaches like advertisements, text marketing can feel less intrusive.
7. SMS Marketing Platforms Have Smart Features
Modern text marketing platforms like Red Oxygen have powerful features such as:
Security: Red Oxygen will keep your text marketing compliant and safe for both parties through traceability and blacklists. It will make all of your texts traceable for documentation purposes and allow customers to stop receiving texts at any time.
Number customization and forwarding: With a platform like Red Oxygen, you can customize the number that sends your texts to match your customers' area code. You can also have any calls sent to that number forwarded to your office.
Threading and auto-reply: Make your SMS marketing dynamic by enabling customers to respond to your texts and setting up an auto-reply when you can't answer right away.
8. Text Message Marketing Is Easy to Use
SMS marketing platforms simplify use for the business and the customer using intuitive technology. Services like Red Oxygen allow companies to set up text marketing campaigns through user-friendly interfaces. Modern SMS marketing also enables customers to sign up for texts in two simple messages.
9. You Can Benefit From Instant Communication
You can send out texts to your customers within seconds using a text messaging platform, helping you communicate urgent calls-to-action and promotions. This immediacy will empower you to send your SMS messages at the exact time you need your customers to see them.
10. You'll Gain Access to Actionable Statistics
SMS marketing technology provides metrics that you can track to inform future marketing campaigns. Using a text marketing platform, you can measure sign-up rates and see how many people who received the call to sign up for your text messages opted into SMS marketing.
Discover the Advantages of SMS Marketing Services With Red Oxygen
If you want the best SMS marketing platform for reliability and convenience, consider Red Oxygen for your text message marketing strategy. We make SMS marketing simple and comprehensive through software compatibility, robust features and multiple aggregators. As your text messaging platform, we'll partner with you to find the best solution for your business.
To learn more about Red Oxygen products and solutions, contact our team today.