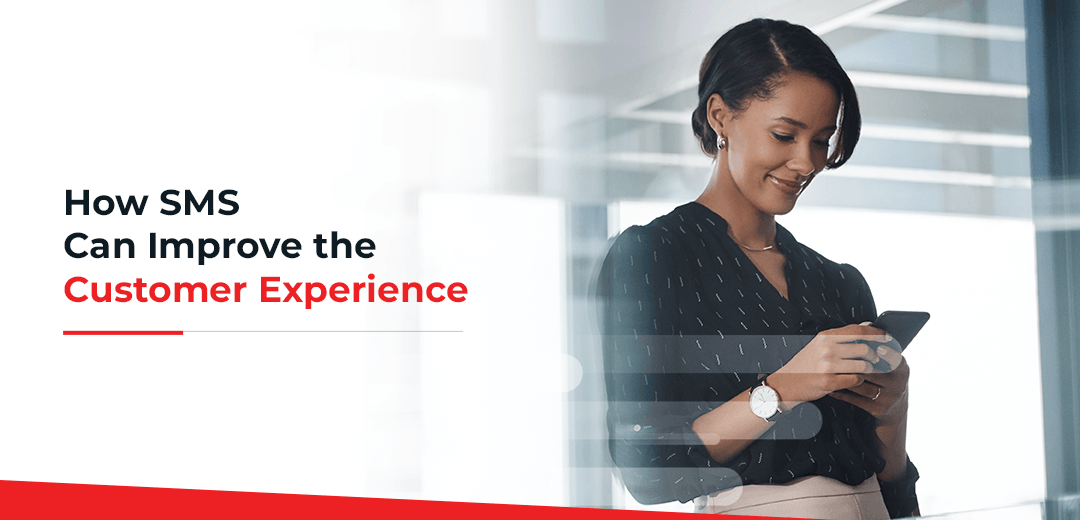 Short message service has changed the way we communicate—with each other and with businesses. It can play a central role in a customer service strategy by offering a quick, convenient communication method. And customers are much more responsive to it. Gartner found that SMS messaging has response rates as high as 45% and open rates of 95%! That's a sharp contrast to the 6% and 20% rates for emails.
You might think of SMS as a fun way to stay in touch with friends and family, but how are businesses worldwide using it to deliver customer service? Let's take a look.
The Rise of SMS
Engineer Neil Papworth sent the first SMS message about 30 years ago, in December 1993, and it simply said, "Merry Christmas." Since then, SMS messaging has become a powerful tool for businesses as they tap into the trillions of texts sent each year. For instance, in 2019, people exchanged 2.1 trillion texts, up 52 billion from 2018.
Now, SMS fulfills an essential function in everything from appointment reminders and promos to digital receipts and answering customer questions. With so many capabilities and impressive results, it's no surprise that SMS and customer service have become intertwined. And that's not only because texting is convenient. It's also fast, reliable, accessible, cost-effective and versatile, making it an excellent choice for many businesses and customers.
How Effective Can Communication Be With SMS?
SMS messaging creates an incredibly effective method of communication because it reaches its recipients wherever they are. There's no need to log into or download an app, and there's no need to be near an internet connection. It's fast and easy for users to access and respond to according to their schedule and needs. It's also a two-way method of communication that allows the recipient to reply. The sender can compose responses from other phones or software programs.
SMS is a particularly accessible strategy, especially if your target audience spans many demographics. According to the Pew Research Center, about 93% of adults in advanced economies have either a standard mobile phone or a smartphone. Even in emerging economies, this number hits 78%. Though there is a slight age gap, most older adults have mobile phones — for example, in the United States, the number is 92%. Text messages are also accessible to people who may not have internet access but are near cell towers.
These characteristics and others mean SMS can provide customer service communications that are a win-win for both customer and company.
What Are the Benefits of SMS in Customer Communications?
The advantages of SMS are wide-reaching and include the following aspects.
1. Greater Customer Engagement
With SMS, you can reach your customers directly. The medium is familiar and you can personalize content. It's prioritized, too, and doesn't get lost in the shuffle like emails. These qualities lead to better response rates and engagement from customers.
Most of this engagement comes from the channel's ease of use. In today's fast-paced world, people want their interactions with businesses to be as quick as possible, and texts can meet that need.
User-friendliness can be the difference between customers relying on your service or neglecting to make an appointment because they don't want to make a phone call. Whether from social anxiety, a lack of privacy, poor reception or other issues, people avoid phone calls for many reasons, especially in the younger generation. That can be frustrating for sales but downright dangerous in fields like health care, where failing to schedule appointments means foregoing essential appointments. SMS messages can make a big difference here.
2. Easy Insights
SMS messaging allows the sender to track and monitor engagement and returns on investment from your SMS campaigns. You can also conduct market surveys. Providing a quick 1-5 rating on your experience through text is much easier than many email-based surveys and can quickly boost your responses.
3. Smooth Processes
SMS can also lend itself to the delivery and ordering processes. You can keep your customers informed by sending them order updates, tracking numbers and delivery confirmations for a seamless experience that customers appreciate.
4. Personalized Responses
Personalized messages reach your target audience and allow you to tailor reminders to relevant information, like previous purchases, geographic location and interests. You can also include private information more discreetly than speaking on the phone.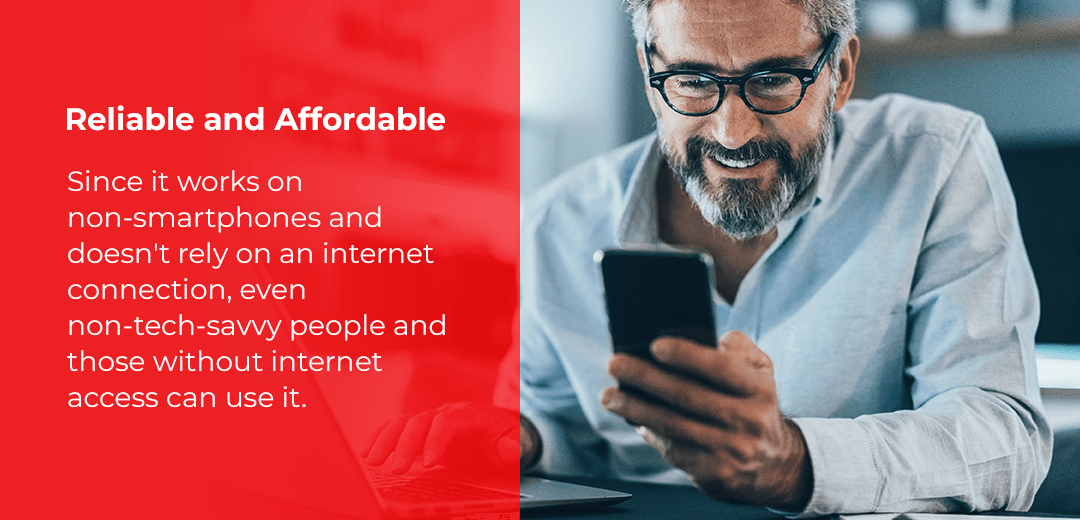 5. Reliable and Affordable
SMS messaging is dependable and inexpensive. Since it works on non-smartphones and doesn't rely on an internet connection, even non-tech-savvy people and those without internet access can use it. It works anywhere the recipient has cell coverage. Plus, it's particularly cost-effective for businesses.
How Does SMS Impact the User Experience?
The user experience involves many different touchpoints, especially from an omnichannel marketing perspective. When a customer needs to get in touch with a company or receives advertisements, the choice of channel makes a big difference. With an omnichannel approach, users can interact with the business in the way that works best for them. Texting is convenient, fast and accessible. Many users prefer this experience and find it becomes easier to communicate with the company.
Of course, texting affects the user experience in various ways. Since you need to ensure your customer opts in, you'll usually use texting to contact existing customers. Some of the ways that companies enact customer communication with SMS include:
Sending customer surveys.
Answering customer questions and problems.
Scheduling and sending reminders for appointments.
Updating customer information, like phone numbers and emails.
Sending promo codes, offers and time-sensitive ads.
Sending digital receipts.
Resetting passwords.
Notifying patients of test results or treatment updates.
Follow-up communication in health care.
Reengaging inactive customers.
Sending order updates and tracking numbers.
Checking into an appointment or waitlist.
Whatever you're looking to do with it, customer service with SMS is an excellent way to send personalized messages, links and other valuable parts of the customer experience.
Incorporating SMS in Your Customer Experience Strategy
If SMS sounds like an excellent fit for your company's approach to customer experience, Red Oxygen makes it easy. Our comprehensive SMS solutions allow you to send texts to your customers in the way that works for you — whether you want to send messages in bulk, individually, at a specific time or from an internet browser. We also offer integrations with many third-party services like Microsoft 365 and Gmail, as well as additional features like dedicated numbers and call forwarding.
Adding SMS to your customer service approach is an excellent way to improve the customer experience and achieve better engagement. To learn more about incorporating SMS in your organization, please reach out to us today to speak with a representative!