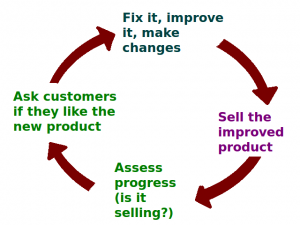 Need a few ideas to get the creativity juices flowing? Here are a few quick text message marketing ideas to help.
Sales. Sales. Sales. With the economy being a little upside down, show your creativity and your best deals to help bring people in the store. Do you have too many socks? Sell it! And put a little humor into it.
Example: Out of your favorite white low rise? We're not! Buy 6 socks for $3 this weekend at Red Oxygen. Reply STOP to discontinue messages.
Get Involved. Send a quick message to your customers to let them know about a volunteer project you're involved in and ask them to participate. Better yet, start a campaign for a cause and get them involved.
Example: 10% of all Red Oxygen sales will be donated to the Red Cross this weekend. Stop by and show your SMS for a free bracelet. Reply STOP to discontinue messages.
Customer Appreciation. So, you're sending messages to the customers that signed onto your text SMS list? Send a little love. Last year, an estimated 2.9 million people registered to receive Barack Obama and Joe Biden's SMS list. Those 2.9 people felt involved with the campaign and were up-to-date on the latest achievements. They also were offered the opportunity to enter into a drawing to have dinner with Obama if they donated $5 or more. So, offer the chance. Get a few pictures and some great press for a relatively small investment.
Example: (If you have reply) Reply to this email for the chance to win a free large ice cream sundae! First 7 will win. Reply STOP to discontinue messages.
You can even send the other people who did participate a discount code. It's nice to have good customers.
Example: (No reply) Stop by Red Oxygen tonight for a free pair of socks and some live music. First 50 customers will win, others will receive discounts. Reply STOP to discontinue messages.
What are some of the projects you've had success with this year? Let us know!