If you're sending commercial SMS messages, make sure you're compliant with the new FCC regulations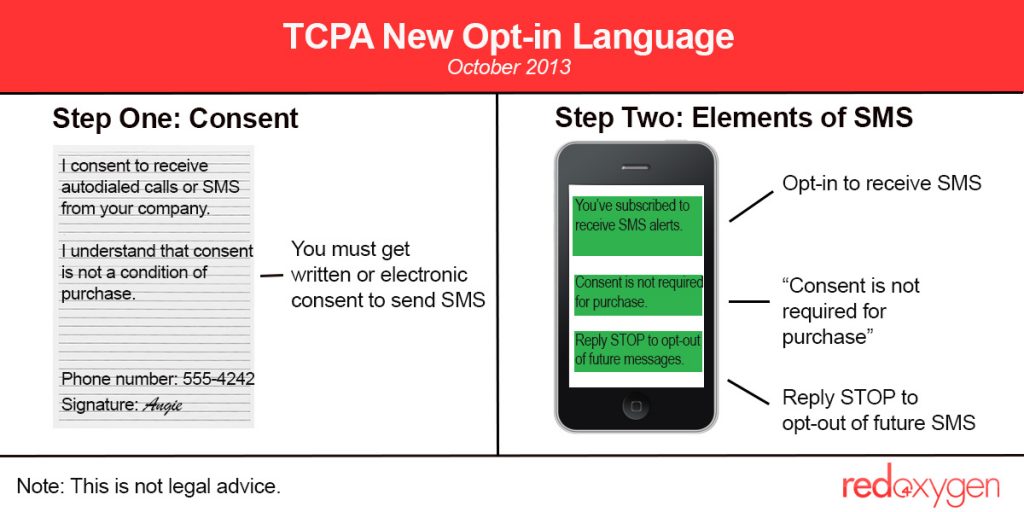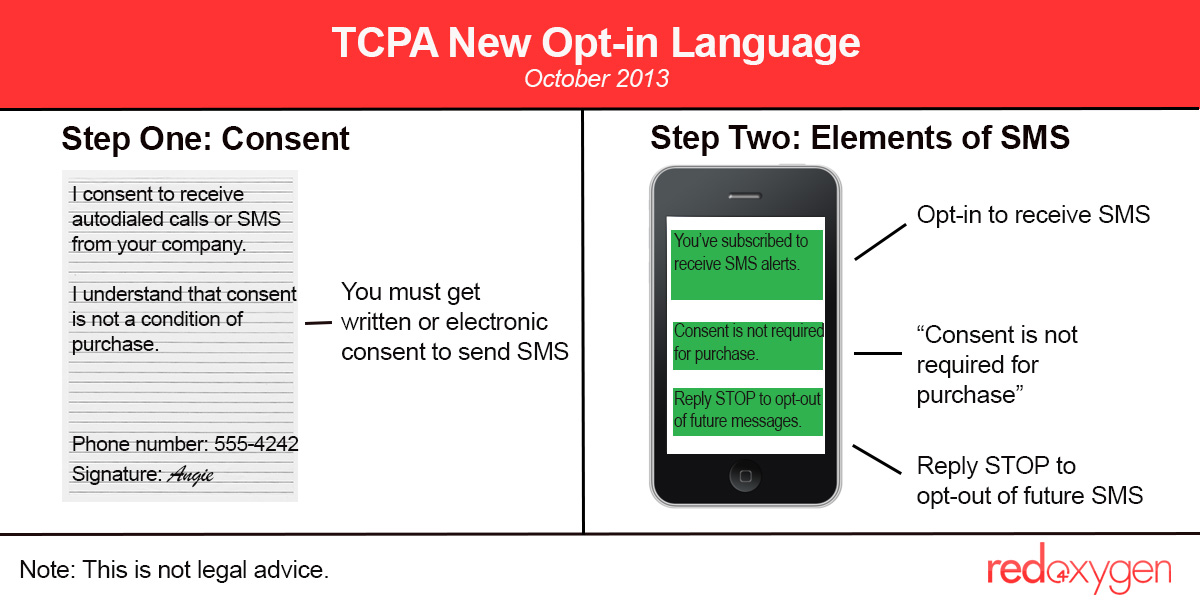 According to the new changes to the Telephone Consumer Protection Act (TCPA), companies that are using SMS for commercial purposes must include new language in their opt-in procedures.
All SMS subscribers need to be clear that consent is not a condition of sale and (since bulk SMS systems are now treated the same as autodial phone systems) that they will receive messages using an autodialing system.
"Recipient must understand that consent to receive texts is not a condition of sale of goods or provision of services and that SMS are treated the same as telemarketing calls," said Becky Burr, chief privacy officer at Neustar during an MMA webinar. "All companies must include this language or face future penalties."
Many companies, such as Sonic and Target, are asking all of their subscribers to renew their confirmation. It's unclear whether or not companies need to ask all participating subscribers to opt-in again using the new language. The MMA and others have joined together to ask the FCC for clarifications.
The FCC is expected to issue a clarification in the next few months.
This is not legal advice. Be sure to subscribe to our blog for more company news, SMS industry insight, and SMS small business ideas. Or follow us on Facebook and Twitter for instant notifications.